We all know it–that fog we go into the minute our manuscript transforms from a tiny shapeless embryo blob into a magical creation with a life of its own. Suddenly our WIP has plot lines and characters and–ooh baby!–did our protagonist just show some sass?
We soon find that the only thing we care about is writing. Word counts creep up. Pages go from single to double to–oh god–TRIPLE digits. Our manuscript is a living, breathing thing, and all we want to do is to keep writing. Forever and ever and ever . . .
It is so damned easy to live in that WIP Black Hole forever, and with good reason. There, we are surrounded only by characters of our own creation. No one tells us our plot has holes in it, or that our sentences are cliche. Our manuscript is perfect. It is loved. WE are loved.
But, as much as you don't want to, you need to get out of this WIP Black Hole. Here's why: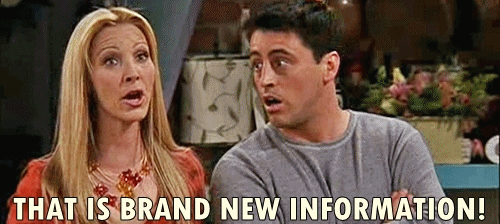 (1) It is not sustainable to stop exercising, eat only peanut butter, sleep four hours a night, and to have blisters on both of your thumbs so you can only tap the spacebar at your peril. You are going to burn out. And be unhealthy.
(2) Your book is meant to be read. So you need to show it to people. As you're writing. Before it's ready. Before you know what it even is really. You need to see what people think. The fear is that this destroys your creativity (people *sniffle* told me *sniffle* my writing was baaaaad!), but it doesn't stifle anything of the sort. When these conversations go well (and getting feedback is a conversation!), they offer you new perspectives on your work, exciting ones, that will only make you a better writer.
(3) Say the best thing in the world happens and your book is published, and it is on that bookshelf at B&N and there you are, at your folding table, Sharpie in-hand, ready to start signing. No one, at this point, will have read your book. And no one will want to buy it. So you are going to be holding that Sharpie aloft for a long time, and you are going to sign five copies.
UNLESS your readers already know you. Unless you contribute to their blogs. Unless you review their books. Unless you give 'em a damned retweet now and again. And that brings me to the final, most important reason why you need to re-enter the world and don't become totally, can't-think-of-anything-but-writing kind of writer:
(4) You have a responsibility to the people around them. To love them. To pay attention to the things they care about. To support other writers just as much as (you hope) they will someday support you. It's not a strategic thing, folks, it's a human thing. It's a part of being a good writer member of the writing community. Because writing is hard and the pay is terrible and everyone who tries it–no matter their success–deserves your kindness. And your re-tweets.